Celebrating Spiritual Wisdom: His Holiness Mahabrahmrishi Shree Kumar Swami Ji Honored in New Jersey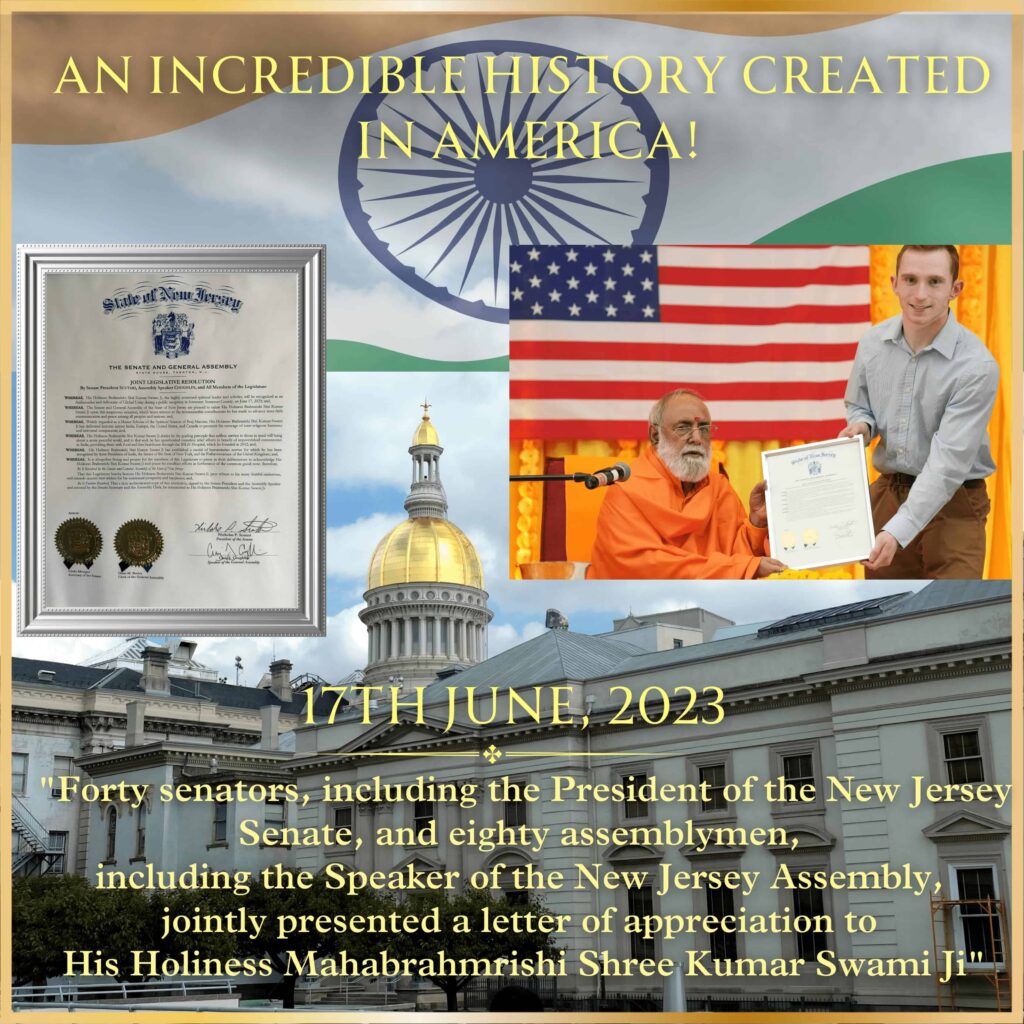 In a momentous occasion that held a profound significance, His Holiness Mahabrahmrishi Shree Kumar Swami Ji, revered as a beacon of spiritual wisdom and unwavering love, was bestowed with remarkable accolades during the sacred Prabhu Kripa Dukh Nivaran Convention held in New Jersey on June 17, 2023. This holy event witnessed 40 Senators, including the President of New Jersey Senate, and 80 Assemblymen, including the Speaker of the New Jersey Assembly, jointly presented a letter of respect to His Holiness Mahabrahmrishi Shree Kumar Swami Ji and recognized Him as an 'Ambassador and Advocate of Global Unity'.
In a gesture brimming with respect and admiration, the Senate Secretary and the Assembly Clerk attested a letter of earnest reverence, crafted to honour His Holiness' exceptional contributions to the welfare of humanity. This letter, with the signatures of Senate President Nicholas Scutari and Assembly Speaker Craig Coughlin, symbolized the spirit of unity and harmony cherished by His Holiness, endorsed by every Member of the Legislature.
Adding to the list of honors, the township of Franklin, situated in Somerset County, New Jersey, filled with heartfelt respect as it paid homage to the divine presence of His Holiness. In an act of deep appreciation and gratitude, Phillip Kramer, the esteemed Mayor of Franklin, and Ram Anbarasan, the respected Deputy Mayor, accompanied by the Township Council, extended a proclamation, graced with their signatures, to His Holiness. This ceremonial gesture served as a testament to the immeasurable impact His Holiness has had on humanity, guiding countless souls towards spiritual awakening.
These honors befit a being of extraordinary wisdom, compassion, and divine grace, whose essence permeates the hearts of those seeking solace, enlightenment, and the timeless unity that binds humanity together.